Company Profile
Name VEST CO., LTD.
Address 4-18-2 Taihei, Sumida-ku, Tokyo 130-0012
TEL.81-3-3624-8251 FAX.81-3-3621-0728
Founding December 1983
Capital 40 million yen
President Norio Sakurai
Banker Oshiage branch of MUFG Bank, Ltd.
Business Planning, manufacture and sale of apparel accessories
Products Woven labels, printing of hang tags (labels), RFID (printing and encoding),
printing in general, printed labels, packages, embroidered emblems,

---
Group Companies
VEST HOLDINGS CO., LTD.

Shanghai Vest Trading Co., Ltd.

VIEW COLLECT CO., LTD.

---
History
MAR 1980 VEST planning founded
APR 1982 Established Vest Co., Ltd.
APR 1993 Established Tianjin Mansho Clothing Co., Ltd.
JUL 2001 Moved to the head office office 4-17-12 Taihei, Sumida-ku
JUL 2007 Completed VEST 2nd Building
JUN 2008 Opened Shanghai office
SEP 2008 Increased capital to 20 million yen
SEP 2008 Established View Collect Co., Ltd.
NOV 2008 Established Shanghai Cultural Capital Trading Co., Ltd.
APR 2011 Completed the head office building
APR 2017 Norio Sakurai took office as president
SEP 2018 Acquisition of ISO9001 Certification
JUN 2020 Acquisition of FSC® CoC certification

---
Acquisition of ISO9001 Certification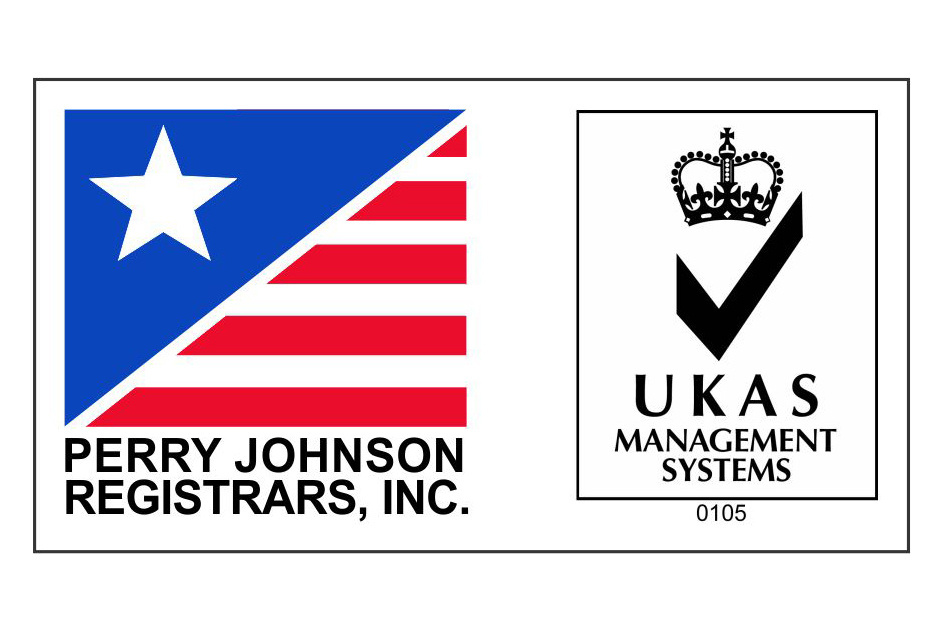 To provide you better goods and services, we got ISO9001:2015 for whole company.
Through the quality management system based on the ISO, we continue steady improvement effortswith every aspect of our business, so that all of you are satisfied more. Please expect it for actions of our quality improvement in the future.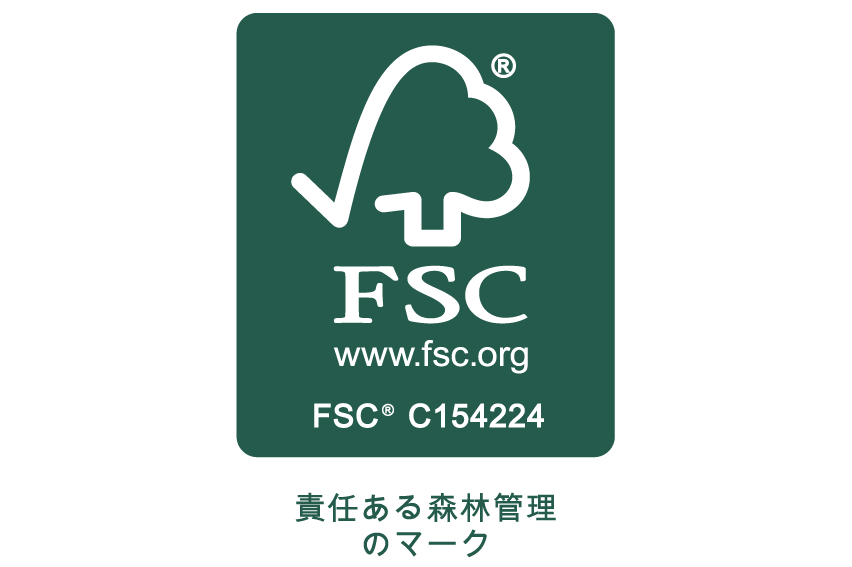 We have obtained FSC® CoC certification to contribute to forest conservation and environmental problems all over the world. The FSC® (Forest Stewardship Council®) is an independent non-profit organization that protects forests for future generations. With the aim of promoting responsible forest management, we have established standards for responsible forest management and operate an international forest certification system. By proactively proposing FSC® certified paper, we will promote eco-friendly manufacturing.
---
Network
Quick delivery to meet customer needs
Vest has been endeavoring to quickly serve customers' needs since its founding. Using our quick delivery system, enabled by prompt processing of orders on their receipt and close coordination with our factory, we will try to sincerely fulfill customers' needs, including samples, printed labels and POP displays needed urgently.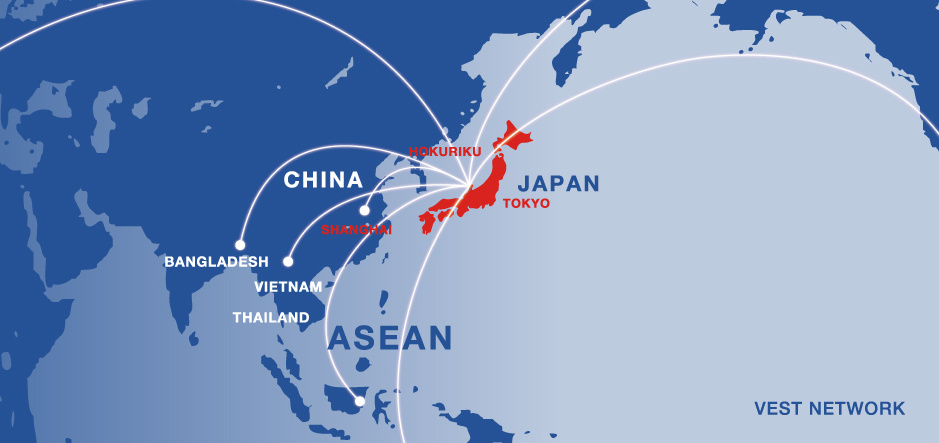 Management system to ensure accurate delivery
Our thorough daily management forms the backbone of Vest. In Japan, an accurate delivery management system has been established, based on in-depth and frequent communication with each individual factory of woven labels, printed labels and other products. In China, a similar management system is established in Shanghai Vest Trading, our affiliate, to provide fine-tuned service.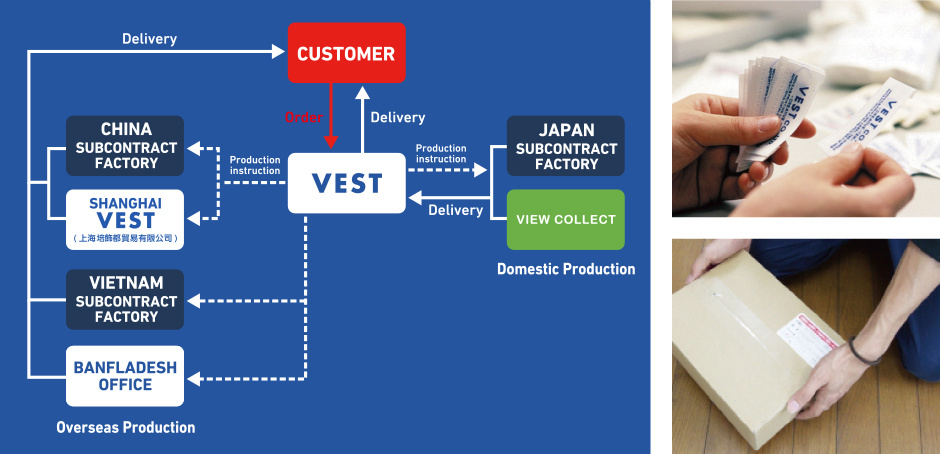 Vietnam|Ho Chi Minh
NKV (Cooperating company)
Bangladesh|Dhaka
KSBD BANGLADESH OFFICE (new establishment in 2020)